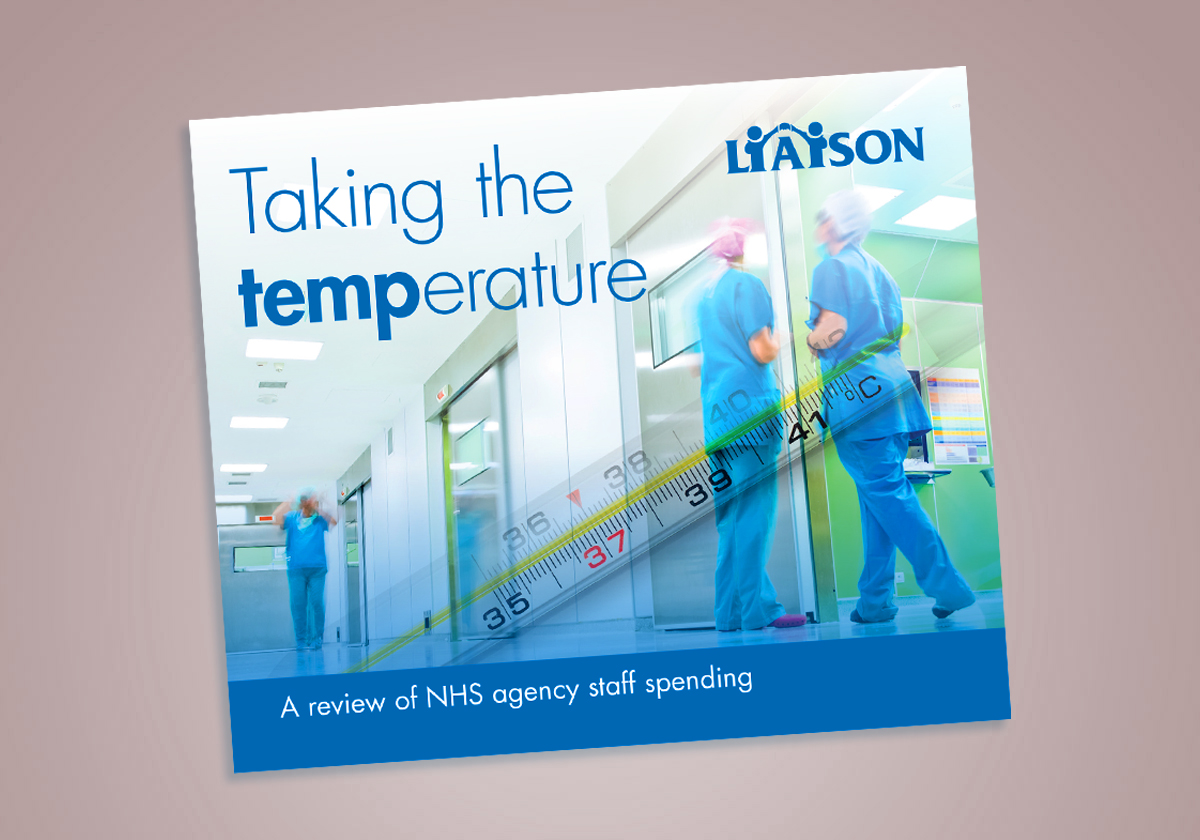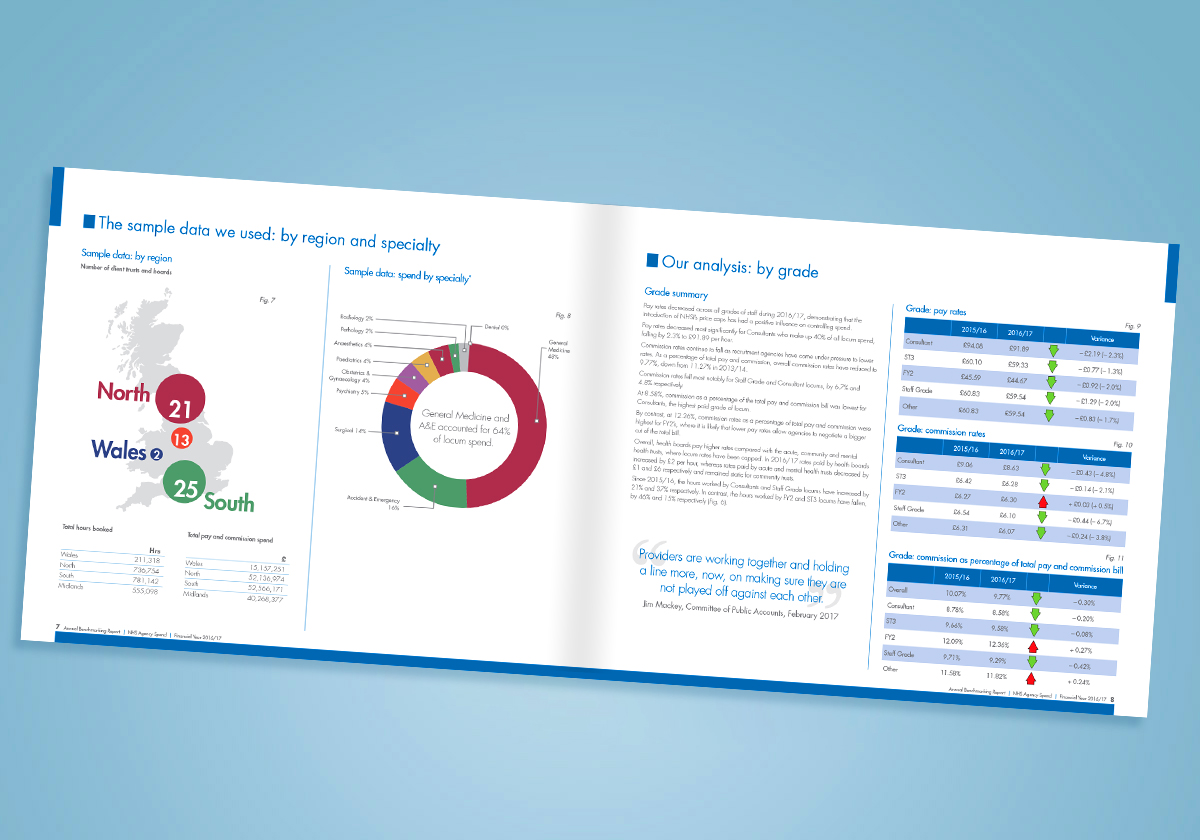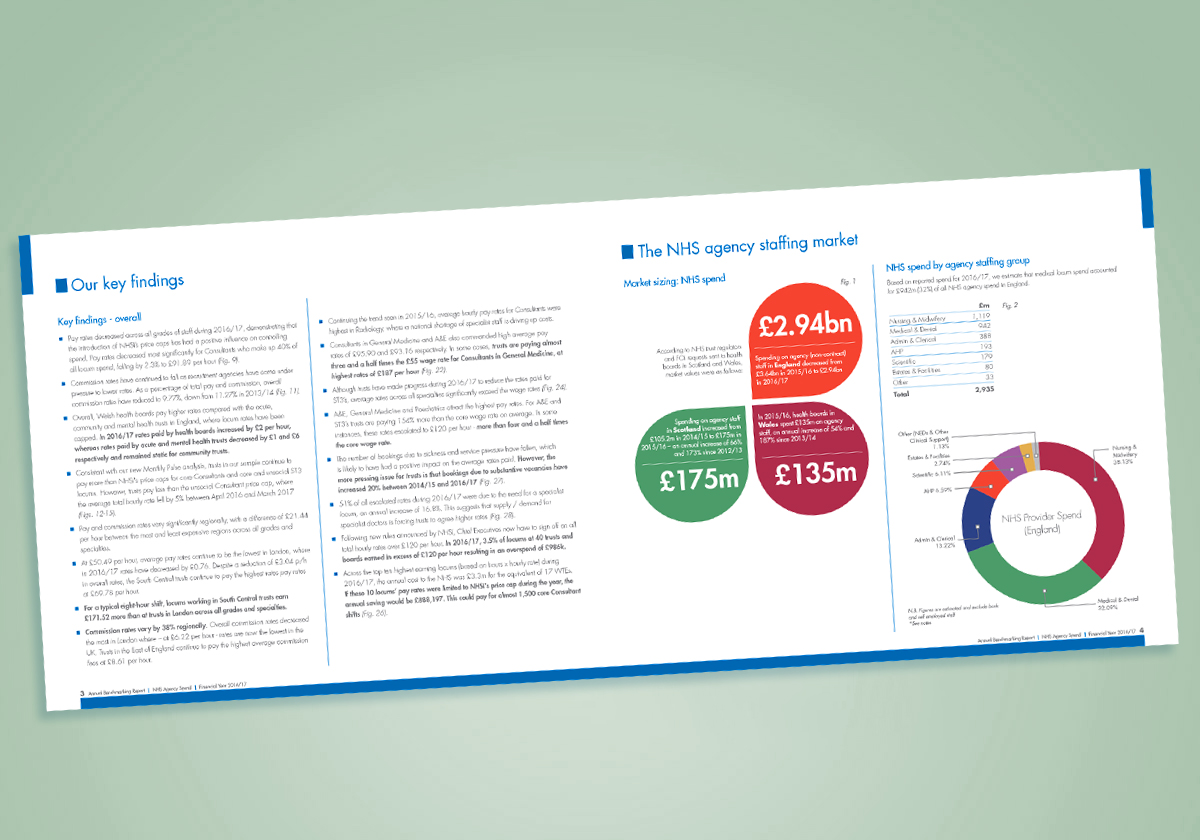 Taking the Temperature
Liaison is a specialist financial and workforce provider committed to supporting flexible working within the NHS to ensure maximum cost efficiencies whilst ensuring compliance.
The Taking the temperature reports analyse pay and commission by grade and specialty across multiple trusts and boards, and compare results by size, type, region and agency. The reports have made headlines in both national news media and health sector publications.
Using data supplied in spreadsheets, we produce both annual and quarterly research reports which clearly explain the complex data through the clean design of charts, graphs and diagrams. These reports follow a set of style sheets to help keep consistency across the year and make it easy for the reader to extract the data they are looking for. The reports are printed for mailing and also uploaded to the Liaison Website to keep the data up to date.